Monk Development
MonkDev leads the way in helping churches and organizations broaden their reach, deepen their engagement and develop their community using technology.
We do this through our deep involvement in this space as well as our years of experience translating organization's missions to the digital space. Our solutions are used by thousands of churches, organizations and corporations around the world.
History
Monk Development began in 2006 in the home of our Founder, Drew Goodmanson and since has grown to a team of over 25 people. Drew Goodmanson had begun a church and seen the need for a powerful yet easy-to-use solution for organizations to manage their presence online. Immediately thereafter, Etienne de Bruin (CTO) joined to lead the development of our software suite that includes our web-based Content Management System Ekklesia360 (and others), people management tools, private community software, mobile and social media integration; all built from the ground up around best-of-class technologies. In 2008, James Martin (President/COO) joined, who has been instrumental in building the company.
MonkDev has gathered people who are passionate about our vision who live across the US in areas such as Seattle, San Francisco, Dallas, Austin, Colorado, North Carolina and others.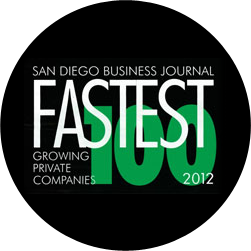 All along we have been able to grow through being a profitable company, investing back into creating the best suite of products and services for our clients. In 2010, 2011, 2012 MonkDev was recognized as one of the Fastest Growing Privately Held Companies in San Diego. In 2013 we earned our way into the INC 5000 list as one of Americas fastest growing private companies.
Clients are viewed as partners at Monk Development. We are committed to create comprehensive solutions to achieve their organizational goals. We recognize that our clients success online is critical to the ongoing achievement of our organization.