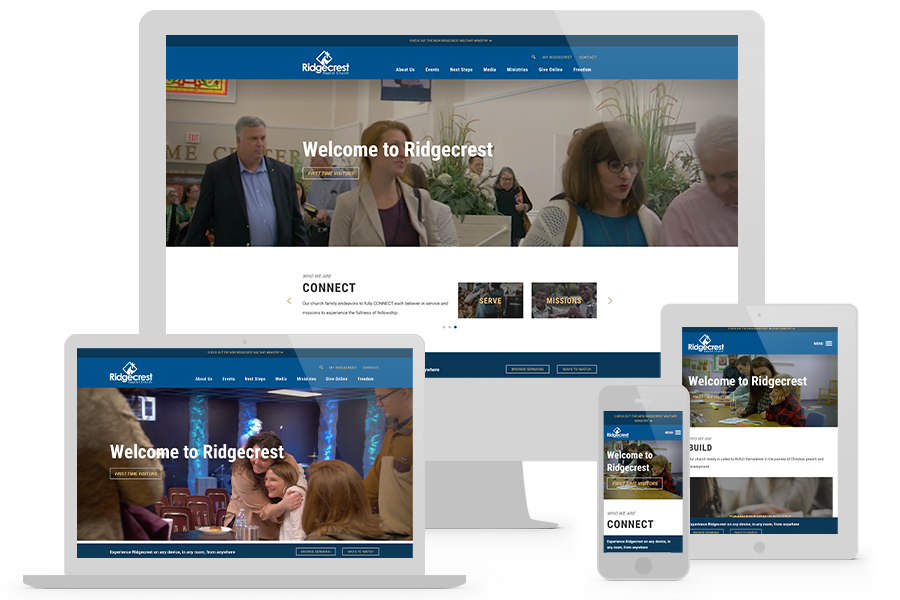 Ridgecrest set goals to create clear pathways for those who want to know more about the church and those seeking to connect deeper with RBC. The new site needed to be a place where visitors could be a part of their online church and see that God is doing great work at RBC.
---
Highlights

Live Stream
Ridgecrest streams live 3 times a week. To ensure users get to the live feed quickly, we built out countdown timer that appears on the homepage three days before a stream and a popup to appear during a live feed.

Arena Integration
Our e360 Events Layout pulls in RBC's Arena events so that they don't have to enter content twice, and the design is consistent across the site.

Small Groups
RBC did a slight customization to our Small Group layout to accommodate both their Connection Groups and their Life Groups. We added some smart filters so that site visitors could filter by topic and then day of the week.
---

Services
Strategy
Design
Development